Find a New Vehicle at Chevrolet Cadillac of Bend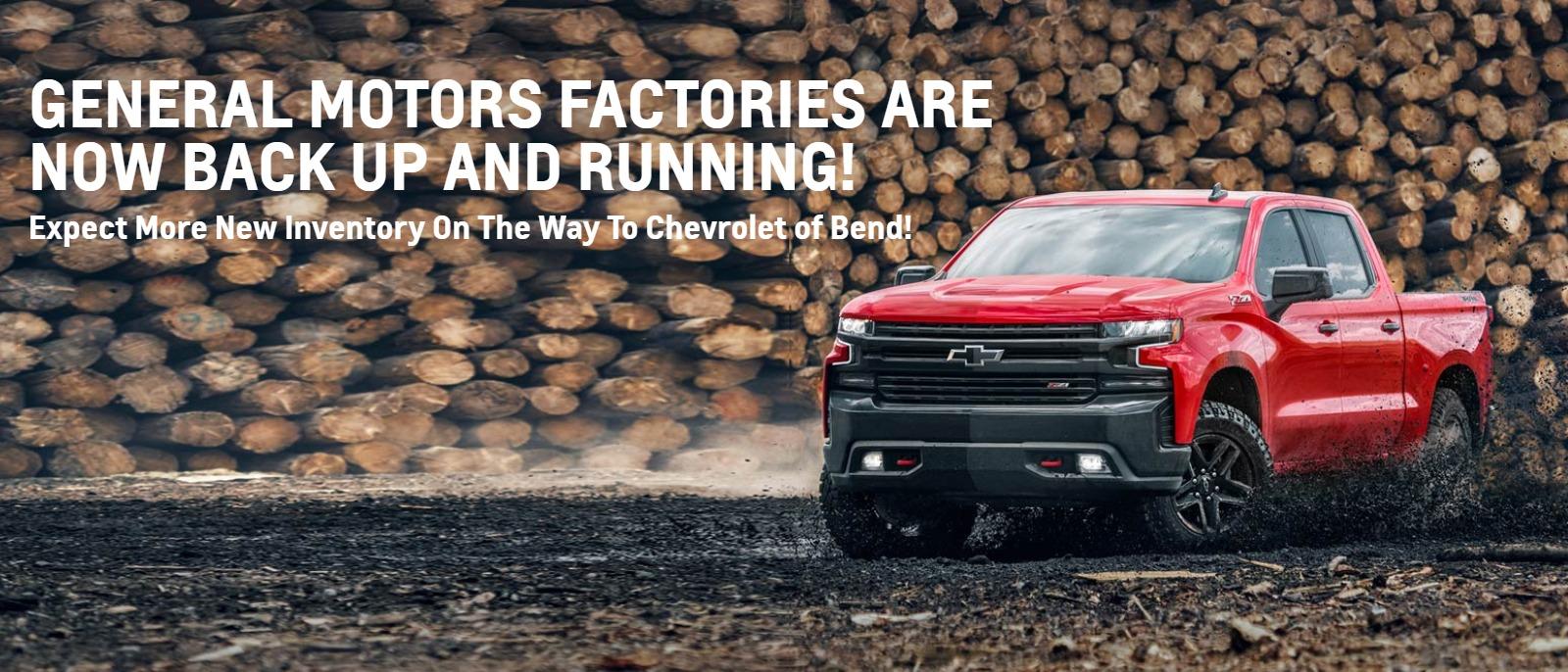 Have you been Unable to find that special new Chevrolet or Cadillac you've been looking for? Let Chevrolet Cadillac of Bend help!

Due to the recent factory shutdown as a result of COVID-19, we know its difficult to find the vehicle you're looking for - we too are used to carrying a larger selection. As of recent, the factories have restarted and are shipping out new vehicles to us as fast as they can! We should be back to normal levels soon with the large selection of trucks, SUV's and cars you've come to expect from us. The great news is, we can still get you the vehicle you want! Fill out the form below or give us a call and let us know what you are looking for. Once we find the vehicle, our friendly sales consultants will contact you to place it on hold - ensuring you get what you want! Get started on the process today, you'll be glad you did. That's the service you'll come to find at Chevrolet Cadillac of Bend!

FIND A NEW CHEVROLET OR CADILLAC
Looking for a specific vehicle? We can help you find it.
Sales
Monday

Tuesday

Wednesday

Thursday

Friday

Saturday

Sunday